Water For Life Charity is happy to announce we will be partnering with Avalaunch Media for our annual "Avalaunch Media Gives Back 5k and Family Fun Run"!
This will be the event's 2nd year, with just as much (if not more!) fun-filled activities for participants. This event will take place on Saturday, October 29th, at Wheeler Historic Farm in Salt Lake City Utah. Wheeler Farm has a USATF certified 5k route which will be utilized for the race.
Just like last year, this event will be an activity for all ages, and all proceeds will be benefiting the work done here at Water For Life Charity. For those who compete on behalf of Water For Life, that money will be used to help provide safe, clean drinking water to people in need around the world. You can read more about the work being done in a recent blog post here.
This year we have many wonderful sponsors to fund this event. The headline sponsor is Avalaunch Media, who is in charge of organizing sponsors and arranging the venue. As a digital marketing agency, their company specializes in all types of marketing and design for their clients.
Salt Lake City Track Club, the event's key athletic sponsor, is Utah's oldest running club for track, trail, and road.
We have three different tiers of sponsors, Gold, Silver, and Bronze.
Gold Sponsors – In the gold sponsor tier, we have…
As of now, we are still getting gold sponsors locked in.
Silver Sponsors – In the Silver Sponsor tier, we have…
Patient's Choice is an independently owned rehab company that specializes in helping get all different kinds of wheelchairs, home medical equipment, and safe home accessibility for those in need.
Journee Collection is a women's footwear company that creates comfortable, versatile products in sizes that celebrate body positivity and self love. They create items with your journey in mind, to provide you with style and quality at an excellent price.
Interventional Vascular Vein Clinic (IVC) are vein and vascular specialists who offer free varicose vein ultrasound screenings. In one of their 15-20 minute appointments, you can be evaluated for varicose veins, have consultation with a provider, and discuss treatment options.
Village Baker is a restaurant where families and the workforce can get a fast meal, with real food that leaves you feeling good. They take pride in their real, tasty food, with bread that is made from wheat milled on-site daily with no preservatives or added fats. They will be providing coffee and breakfast at the event!
Backroads Foundation is a nonprofit that specializes in delivering supplies and resources to communities that are typically inaccessible due to conflict and other factors. They go where others won't or can't go. (They are also one of our partner charities that has been helping us get our filters to the war torn areas of Ukraine!)
Bronze Sponsors – And finally, in the Bronze tier, we have…
Kodiak Cakes is a pancake and waffle mix brand that offers nourishing, great-tasting products that provide hearty nutrients you need to explore your frontier–whatever that may be.
Odyssey Snacks makes protein bars that focus on digestive health. Every ingredient was particularly curated to ensure that their bars have the greatest positive impact on your gut health, while still tasting amazing.
Utah Grizzlies are a Utah professional ice hockey team. They are a part of the ECHL network, and are based at the Maverik Center in West Valley City.
Thank you to each and every one of the sponsors of this event. We are delighted to have such incredible support!
As for what participants can enjoy, the event will include activities such as: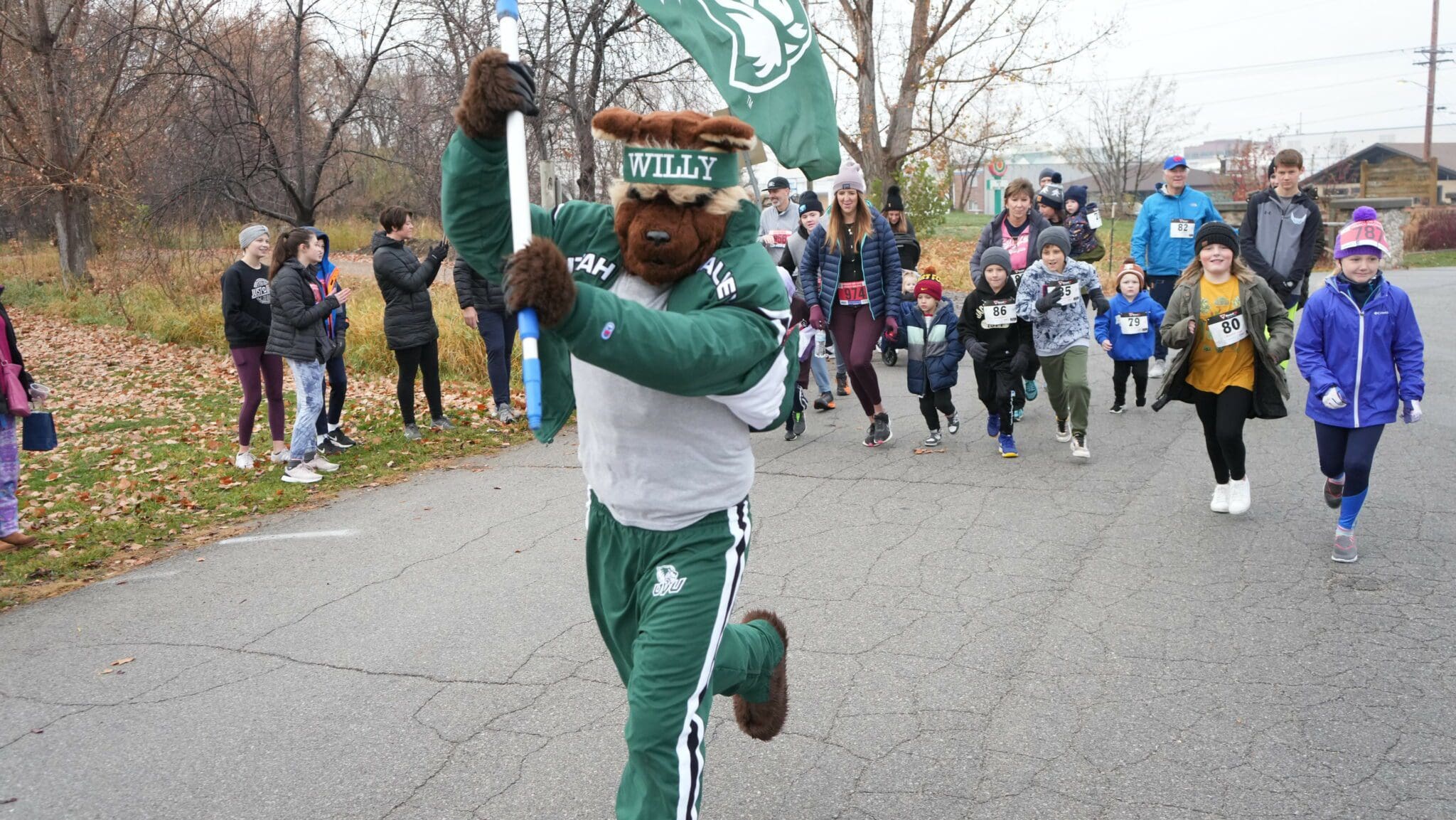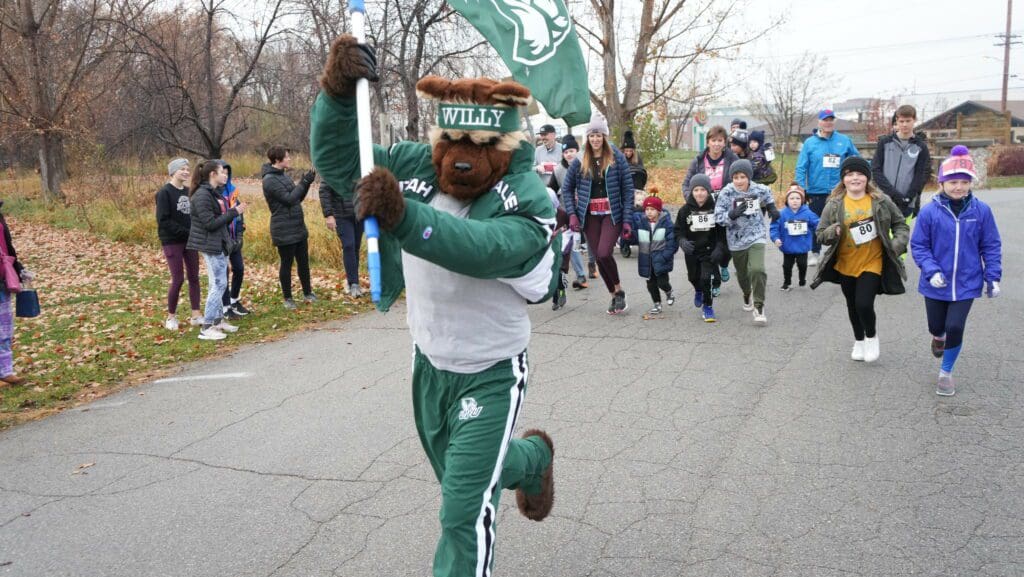 5k Race – A chip timed 5k race for those competitive runners who are looking to win or set a personal record, or, if you prefer to walk, feel free to join in as well! The course will remain open until 10:30 am.
Mascot Family Fun Run – participants will be able to join Avalaunch Media's mascot, Eddie the Yeti, as well as other area mascots, in a fun one mile run! This event starts at 9:00 am, and if you are registered for the 5k, you can participate in the fun run free of charge!
Participant Fun – Other smaller events, such as raffles, will also be taking place, with plenty of prizes from the raffles to win!
Gifts & Awards – There will also be a variety of swags such as Gift bags (Which will be given to all who attend), t-shirts, and awards for the winners of the races. These awards will be categorized based on age. The categories are as follows:
Top 3 overall female
Top 3 overall male
Top three male & female

19 and under
20-29, 30-39, 40-49, 50-59, 60-69, and 70+
And with that, we hope to see you at the second annual Avalaunch Media Gives Back 5k and Family Fun Run! See you there!