For the past eleven years, Water For Life Charity volunteers have witnessed harrowing water conditions across the world. Our charity specializes in distributing water filtration solutions in developing countries. We are also on the ground as soon as possible for emergency disaster relief.
Donate directly to our efforts in Ukraine here
Join our Water for Life Charity gala for Ukraine
After placing 30,000 water filters in over twenty-three countries, few conditions shock us. We've brought filters to hurricane-ravaged Puerto Rico, livestock-contaminated African watering holes, and cholera-riddled Yemen. But the destructive war-time atrocities found in modernized Ukraine presents devastation incomprehensible in scope.
In a country of forty-four million people, it is presently estimated over twelve million Ukrainian refugees have fled to neighboring countries or are refugees within their own borders. Of those twelve million, UNICEF estimates that "over six million people in Ukraine are struggling every day to have drinking water, one of the most essential human needs."
Water supplies are cut off and acts of war have caused sewage and drinking water to mix, dramatically increasing the risk of waterborne illnesses, such as cholera. As this enormous crisis continues, we find the most vulnerable to be at greatest risk of death. "Young children who live in conflict zones are 20 times more likely to die from diarrheal diseases linked to unsafe water than from direct violence, as a result of war," said UNICEF Ukraine Representative, Murat Sahin. "Their access to water, wherever they are, must not be jeopardized as a result of war – for children, it is a matter of life and death."
This is your immediate humanitarian opportunity to make a profound difference with Water For Life Charity.
Starting this week, we have multiple carrier teams flying water filtration supplies direct to Ukrainians fighting for their lives. We work to personally deliver our filters through trusted volunteers, who also provide education for proper use. Our organization is 100% volunteer-based and unhampered by supply or bureaucratic issues. Our efforts today will make a direct and pivotal impact for generations.
What can you do?
DONATE: Water For Life Charity is a trusted, registered 501(c)(3) charity. For as little as $50, you can provide a filtration solution and buckets for a ten people for three to five years. Donations are tax-deductible.
Your Donation's Potential Impact:
$50 – 1 Filter + 2 Buckets = 100 Gallons of Clean Water a Day
$250 – 5 Filters + 10 Buckets = 500 Gallons of Clean Water a Day
$1,000 – 20 Filters + 40 Buckets = 1,000 Gallons of Clean Water a Day
$5,000 – 100 Filters + 200 Buckets = 10,000 Gallons of Clean Water a Day
$25,000 – 500 Filters + 1,000 Buckets = 50,000 Gallons of Clean Water a Day
$75,000 –1,500 Filters + 3,000 Buckets = 150,000 Gallons of Clean Water a Day
Our filters are uniquely equipped for this crisis.
We have witnessed their immediate and long-term effectiveness.
Village Filters (VF100)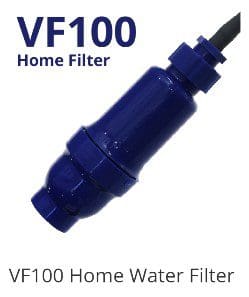 .1 Micron Absolute Filters remove 99.9999% of bacteria, protozoa, cysts, cholera, etc.
For Disaster Relief – The Highes rated filter against 34 others in the category by CAWST, HIF and others in the field
Exceeds WBO Standards – The filter exceeds WHO standards for targeted protection, even in turbid water
Filtering Volume 5-7 gallons per hour, 100+ gallons per day, 50k+ gallons over its lifetime
Simple To Use – No Chemicals, no construction. Use any plastic bucket, plastic bottle, or spigot with threading. No replacement parts. All-in-one kit weighing only 3oz. One duffle bag can carry 50+ filters to remote locations.
Please consider being a part of the effort to relieve the suffering of Ukrainian people.
If you have any questions or feedback, please contact James Brown & Lindsey Leavitt via our contact page.
Thank you for coming together as a world community to help save lives! Our efforts are ongoing, so look for more service opportunities in the upcoming weeks as we hope to organize many supply trips and provide additional funds.