At the age of ten Alexandrine Harig raised $50 for Water for Life Charity by selling hand-painted cards, and she hasn't stopped since.
"In fifth grade I was introduced to the global water issue and I saw a path where, even as a young person, I could take small actions to bring safe water to those in need," shares Alexandrine.
Wanting to address water inequality and help share solutions, Alexandrine educates others and utilizes her unique talents to spread awareness about the water crisis and its solutions and raise funds to make those solutions a reality, even in the most remote communities. 
Alexandrine received the Water For Life Charity's 2019 Youth Humanitarian Award and has donated several paintings to Water for Life Charity fundraiser galas. These paintings have directly helped fund hundreds of filters for dehydrated infants in Guatemala and the digging of two wells in Kenya. Her art highlights the distinct emotions and situations connected to the water crisis, helping individuals better understand the challenges and hopes at hand.
"Because of these two wells that my paintings helped fund," Alexandrine says, "young girls and women are able to work and attend school rather than spend their days walking for water."
Alexandrine also coordinates with local businesses and organizations to raise awareness and donations for Water for Life Charity projects. In April 2023 she wrote and illustrated a book to normalize failure for children titled Not Perfect? Perfect!. Alexandrine has pledged all of the book proceeds to Water for Life Charity.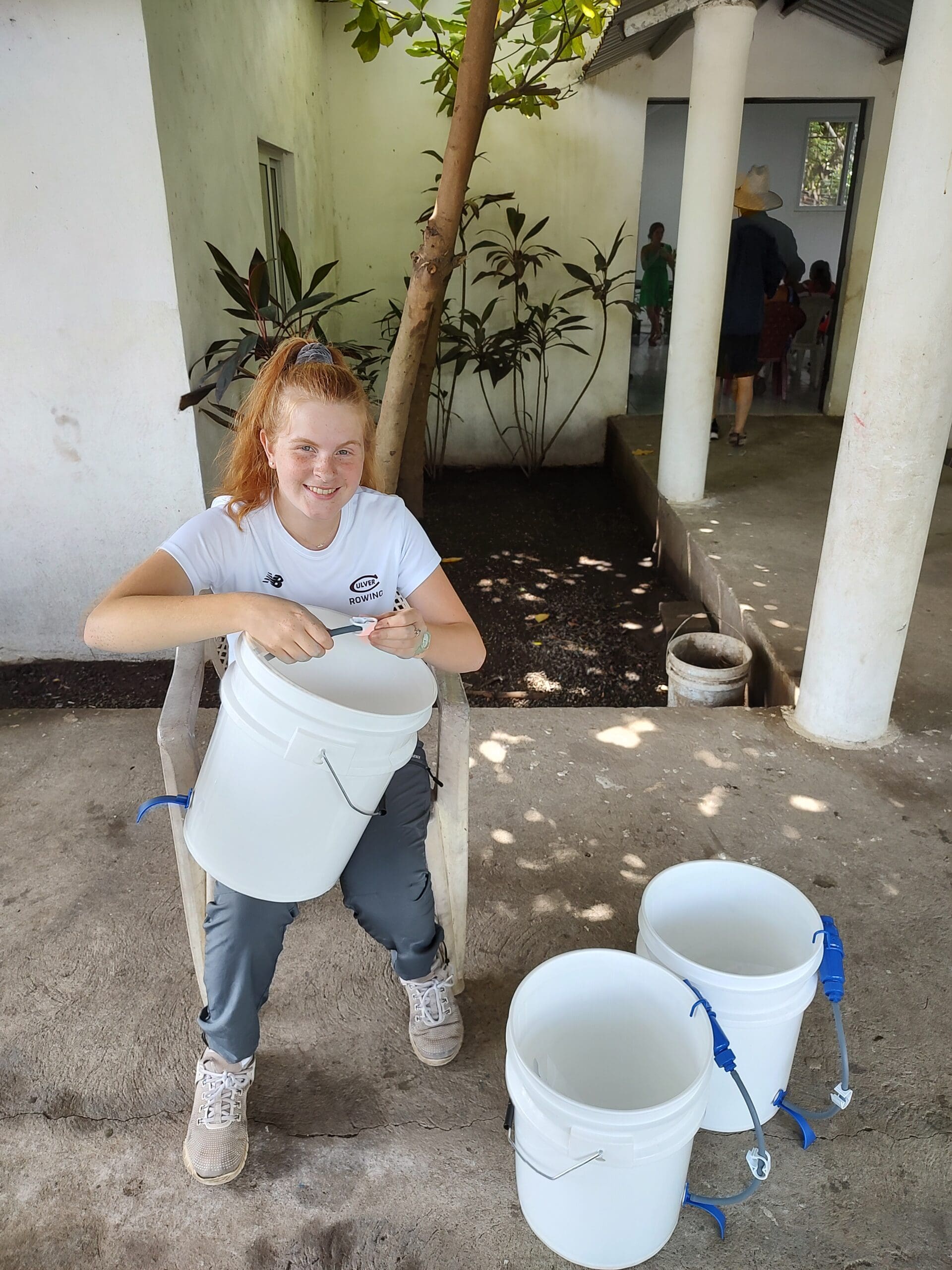 More recently in June 2023 Alexandrine traveled to Guatemala with the Water for Life Charity team to deliver filters and serve a rural community whose water access is limited to muddy rivers. While there she assembled water filter buckets for distribution and gave workshops in Spanish to educate and empower local women on filter function and use.
Alexandrine's –and your–awareness, effort, engagement and donations make ripples of change in lives and communities across the world. Everyone is needed and everyone is valued as we work to create clean water solutions. Join us in making ripples of change by volunteering, donating or purchasing a filter today. 
Alexandrine Harig joined the Water For Life Charity effort in 2017 and has since raised over $10,000 by partnering with local businesses and organizations. Alexandrine attends high school at Culver Academies in Indiana, and is drawn to the WFLC team's compassion and commitment to help people around the world gain access to life's basic and simple need for clean water. Her current efforts are focused on advocating for clean water by presenting as a keynote speaker to other philanthropists, selling her book to raise donations, and always looking for new ways to spread awareness.